Waiver of interest and late fee for normal taxpayers (filing return on monthly or quarterly basis) and composition taxpayers (Part1)
Government has granted waiver from payment of interest and/or late fee to normal (Monthly / Qtrly) & composition taxpayers for the tax periods of March, April & May, 2021, vide Notn. Nos. 18/2021 & 19/2021, both dtd. 1st June, 2021. The details are summarized below: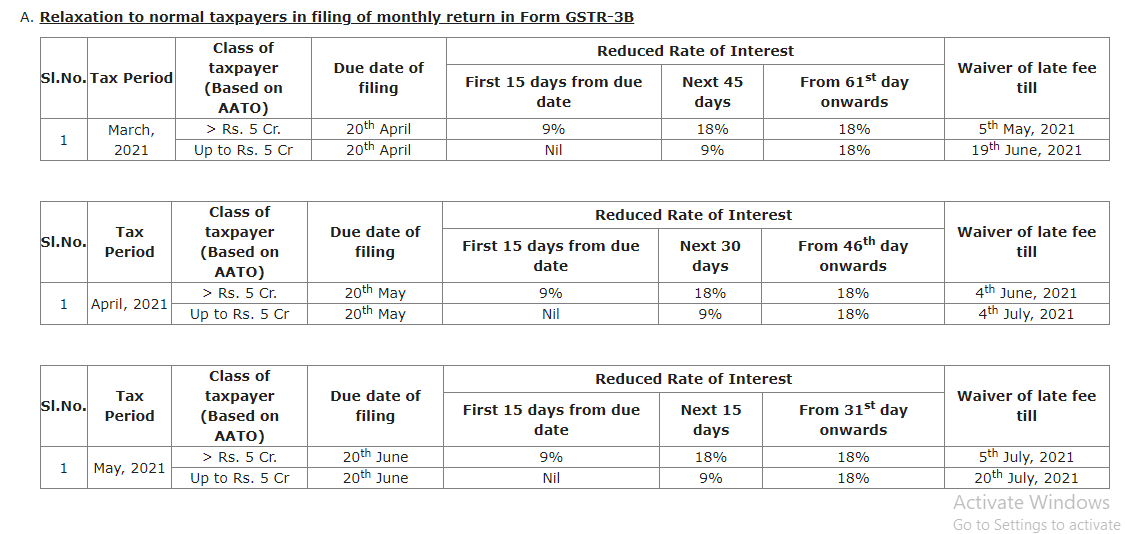 This is for information and necessary action please.
Thanking You,
Team GSTN